I'm a world-wide security evangelist, meaning I write and speak about hackers, cryptography, fraud, malware and all that interesting stuff.
I've spoken at over 30 conferences on all six developed continents. Some of my favorite engagements were speaking at RSA Europe in Amsterdam, InfoSec in London and Gartner Data Center in Las Vegas
I write a bi-weekly column at SecurityWeek, and have had the good fortune to write for DarkReading and SC Magazine and Network World.
They call me the "one-take wonder" in the studio, because I've done so many videos that I just do it in one take anymore.
I'm a fly-fisherman, a baseball fan and a craft beer enthusiast.
My Memoirs...
---
Conde Nast's Sexiest Man of the Year
"Everyone, let me introduce you to David Holmes, F5's World-wide Security Evangelist and Conde Nast's Sexiest Man of the Year!"
My friend Jack Fenimore was introducing me to an audience of about 60 people in Cincinatti, Ohio. I thought that was the best introduction ever. Even if that last part wasn't true.
So I was telling that story to another friend of mine, John Wagnon wh...
[ read more ] tags:
Welcome to the Vanity Site of David William Holmes

My third piece in the trilogy of articles I've written about the open CA "Let's Encrypt" for SecurityWeek. This one is a more measured look at how LE might impact Internet Security.
---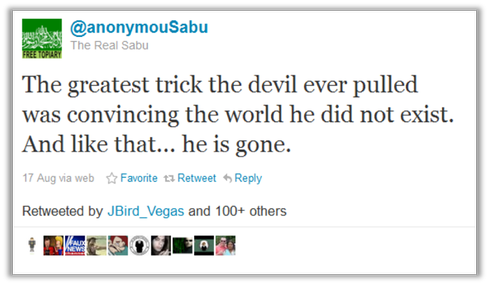 Cool - DarkReading published a condensed version of my Profile of a Hacker piece. There's a huge backstory behind this that I can't really talk about publicly, but buy me a beer sometime and I'll tell you.
---
After a conversation with a chip-maker, I did a bunch of research into Quantum Computing, and collected my notes into this pretty cool report.
---
Had a fantastic, wide-ranging interview with Malaya Business Insight reporter Raymond Gregory.
---
This article summarizes the security findings contained with the F5 state of application delivery report. Are attacks getting more sophisticated? Are employees more or less of a secure challenge than last year? Some of the findings surprise me.
---
Hey look, IT News Africa reprinted my ten-step guide to combating DDoS in real time. This is basically a shortened, texty version of the DDoS playbook.
---
Announcements:
| Task | Completed |
| --- | --- |
| Fix the footer | May 18, 2017 |
| LifeStories create slug | May 9, 2017 |
| Add contact info to bio | Sept. 20, 2016 |
| Split Writing in to fiction, essays and more | Sept. 16, 2016 |
| Show associated tags in the content lists | Sept. 16, 2016 |




Task List
| Task | Status |
| --- | --- |
| Hookup date selectors in fishing, writing, photos | Medium |
| Secure this site with an AWS certificate | Medium |
| Bring in fishing reports from Tumblr | Low |
| Bring in fishing reports from flyfishsnoqualmie | Medium |
| Add essay about medicine to writing page | Low |
| Add Headshots gallery | Medium |
| Put manila article on there | Medium |
| Move changelog to nav bar | Medium |
| Main page should show recent content | High |
| Where is Bad Art in writing? | High |
| Fix RSA2015 | Low |
| in-the-news vs tag incorrect (tag is correct) | High |